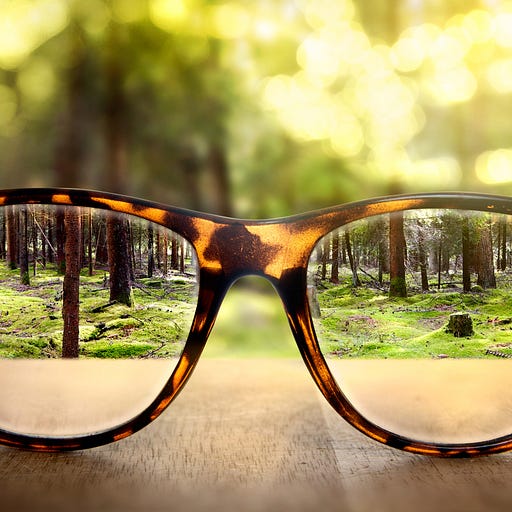 May 27, 2022 • 41M
Wealth Beyond Money Top 5
Podcast: On Clarity with Marianna, Designing an Intentional Life, George Soros, One Quote and One Question
Happy Friday and a big welcome to all new subscribers, thanks for subscribing.
Before getting started I want to express my sympathy for the victims and families of Uvalde, Texas.
Before writing for Wealth Beyond Money I was once a teacher in Texas schools. One of the reasons I write this newsletter is to do my small part in focusing more attention on the conditions that contribute to the frequent and needless violence in schools.
We would do well as a society to divert some time from money making, hustling, and spending acitivities to gathering things money can't buy. Our quality of life depends on it.
---
Here is your weekly dose of Wealth Beyond Money Top 5 things on my mind.
1) One Wealth Beyond Money Idea
In a world of abundant information clarity is priceless.
This week on the podcast we interviewed Marianna Zelichenko.
She is the founder of Odder Being, a Dutch personal development brand that promotes the art of making your own choices. After discovering she enjoys entrepreneurship more than her consultancy job at a Big 4, polyamory more than traditional relationship styles and flexibility more than a house in the suburbs, Marianna realized she'd have to forge her own path. With Odder Being, she helps others do the same and get clear on what kind of life works best for them.
Take a listen and connect with her here after the show.
---
2) One Tweet
---
3) One Thing I'm Exploring
Picked up this new book:
I've read lots of criticism of Soros and his philanthropy over the years. His ideas on protecting the individual from the collective resonate with me in light of my past involuntary involvement with a collectivist cult and the emergence of cancel culture in secular circles more recently.
Politics aside applying the philosophy of reflexivity in the markets made Soros the billions he now uses to fund his vision of open anti-collectivist societies.
---
4) One Quote
You can make more money, you can't make more time
---
5) One Question For You to Consider
Is the vision for my perfect day clear in my mind?
---
Enjoying This Newsletter?
If you're enjoying Wealth Beyond Money, smash the ❤ button below and share with others. I try to make it one of the best emails you get.
The best way to make sure you see the stuff I publish is to subscribe to the mailing list on Substack, which will get you an email notification for everything I publish.
Support ad-free, rage-free, & click-bait-free content that promotes a healthy relationship with wealth and money by becoming a paid subscriber. My written work is entirely reader-supported.
If you are limited on money you can also ask a friend to subscribe or share it on Twitter.
If you have any feedback – good or bad – I'd love to hear from you to help improve the quality of your newsletter. Send a tweet to @beyondmoney__ and let me know what's on your mind.
You can also connect with me on Twitter or LinkedIn.
If you're not getting value out of these updates, please consider unsubscribing.
I won't mind and there are no hard feelings
Finally, if you read anything interesting this week, please share.
Until next time. Abundant week ahead. -Ed
---
P.S. If you are an established business owner looking to grow, scale, or exit your business in the next 1-3 years (minimum EBITDA 500K) connect with me here to explore how to build your business value and plan your exit into a wealth beyond money lifestyle.
Disclaimer
Not financial, investing or tax advice. This newsletter is for information, entertainment and education purposes. Nothing in here is investment advice or a solicitation to buy or sell any assets or to make any financial decisions. This newsletter is not tax advice. Talk to your professional advisors. Do your own research.